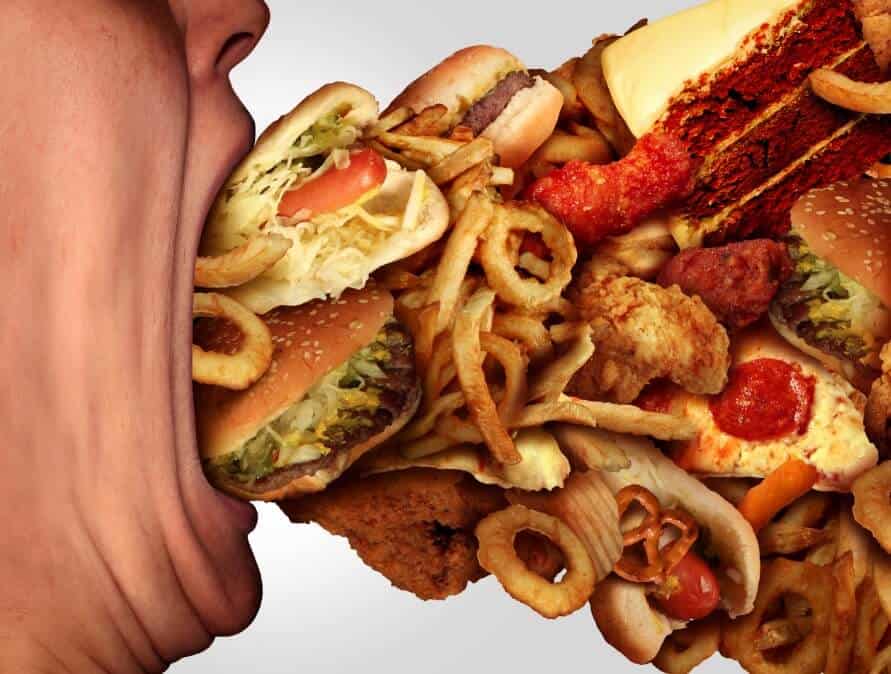 Guess who?
The one, the only… Josh Bezoni! (Joel's partner in crime and fellow nutritionist extraordinaire)… and TODAY I'm here to tell you all about what is undoubtedly the absolute WORST food of all time.
Is it Twinkies? Maybe McDonald's French fries? Biscuits and gravy? Soft drinks stuffed with high fructose corn syrup? Lard? Cheese-stuffed crust on a meat lovers pizza? (Really? We need cheese in the crust, too?)
Hmm… although all of these foods are at the top of my "bad" list, they aren't the WORST.
Nope. The worst food ever is … drum roll please … any food that you can't stop eating. (That's so important take a moment to read that sentence again.) I'm talking about your personal "trigger foods." You know, that one food that you'll eat until you make yourself sick.
For me it's ice cream. For others it's chocolate or something crunchy and salty like chips.
If it's in my house … I'll come up with dozens of excuses on why it's okay to eat it. "I'll workout extra hard tomorrow." Or, "I ate really healthy today so it's okay to cheat." Or, "I don't care … give me that darn ice cream scooper!" =)
The key to getting (and keeping a flat belly) is recognizing these trigger foods and keeping them OUT OF YOUR HOUSE.
Really. This tip alone can save you thousands of calories every week.
So today's take home message is this: make a list of your top three trigger foods and "send them packin'."



Deal? I hope so.




Enjoy!




—–




Josh Bezoni




Co-Founder, BioTrust Nutrition
Jeannie here… MY TRIGGER FOOD IS

CHOCOLATE– years ago it was a problem for me, BUT NO MORE!! WHY? Because I discovered it is a very healthy food UNLESS chemicals are added to it- yes, processed things like flour and sugar! Now that I eat chemical-free, I'm just not a hungry person anymore, but still enjoy chocolate for a desert treat– I just make sure it contains no chemicals, so the chocolate I enjoy most usually comes from CHOC ZERO! So, yes Josh, that is the first step- and a good one, but then go to our EAT HEALTHY!

page and follow that- your craving for those foods you just gave up will go away, and in most cases you can find the perfect substitute for them simply by changing the brand you buy and you will no longer want to pig-out! Try it- you'll like it!
TO YOUR GOOD HEALTH- AND LACK OF CRAVINGS!
Advertising
Please note that any advertisements that you see on this blog are placed here by WordPress.com. The Administrators of this blog have no connection to or financial interest in any of the promoted products and/or services and gain no income from any advertising displayed on this blog. F